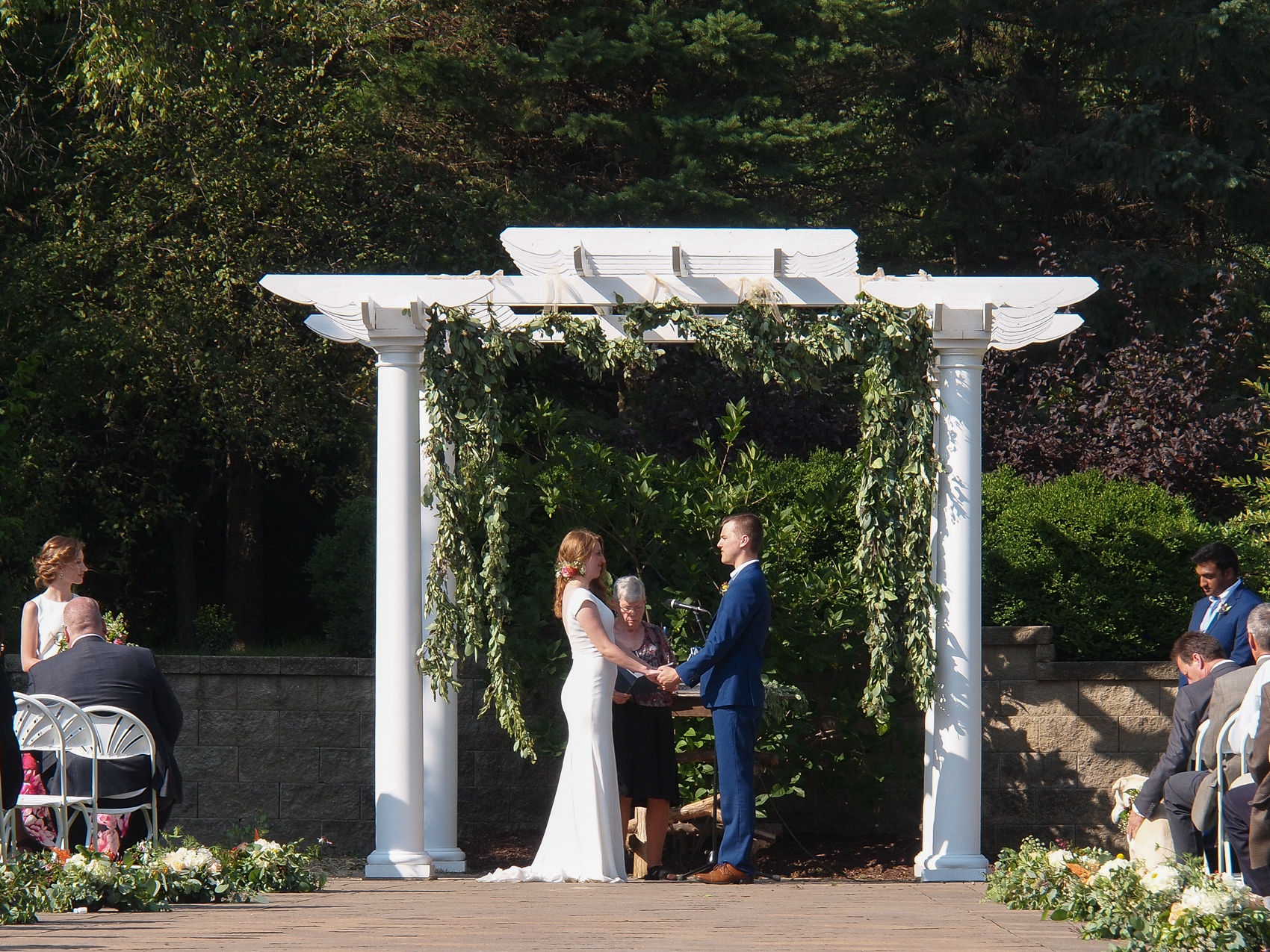 2018 WEDDING TRENDS YOU DON'T WANT TO MISS!
2018 WEDDING TRENDS YOU DON'T WANT TO MISS!
2018 wedding trends are out and couples are paying attention! Let's take a look at some of the hottest trends for the 2018 wedding season…
There's no one-size-fits-all wedding "rule" book. In fact, there are as many possibilities for attire, décor, florals, food and drink as there are ideas in each bride and groom's imagination. And there are an equally infinite number of personal touches and out of the box ideas each couple can incorporate into their ceremony and reception. That being said, every year talented wedding planners, floral designers and wedding vendors create trends that couples can adopt and customize to their individual tastes. 2018 wedding trends are out and couples are paying attention! Let's take a look at some of the hottest trends for the 2018 wedding season…
• A return to formality – Many couples are once again opting for a formal wedding complete with crisp, clean colors and elegant décor. While black and white remain prevalent color choices for a formal wedding, more couples are choosing navy or midnight blue for the neutral shade in their wedding's color palate. It's a formal that incorporates a bit of fancy and sparkle keeping it from appearing "stuffy". The uber-elegant affair is making a comeback particularly among those couples with a sizable guest list.
• The woodsy look is in – This trend stands in stark contrast to the resurgence of the formal wedding trend and is equally gaining momentum as we look towards 2018. No longer identified as "rustic" this wedding trend is all about nature and greenery. It leaves burlap and the "barn" feel behind in favor of wooden details, green-hued accents and florals that incorporate greens. It may also include décor made from natural elements such as twigs, birch bark, pinecones and cattails. According to Taylor Green of Taylor Elise Events in St. Louis, Missouri, "wooden details can include the invitation, table numbers, seating cards, tags, chargers, signage, chairs and tables". The woodsy trend is a particularly popular choice for a more-intimate outdoor ceremony.
• Hanging florals – No longer are flowers reserved for ground-level admiration only. Suspended arrangements are in. In combination with simply-decorated guest tables this hot trend will wow guests with cascading and unconventional splendor and will create the feeling of a secret garden setting.
• The naked wedding cake – In contrast to its elaborately-decorated and frosted, traditional counterpart, the naked wedding cake conveys an understated beauty. This next year more wedding cakes will forgo the frosting and fondant and stun guests by revealing the cake's interior texture and colors. Placed on a silver pedestal and adorned with fresh flowers, the naked wedding cake adds just the right balance of elegance and whimsy.
• The millennial pink wedding dress – While the white wedding dress is still certainly a popular go-to for brides everywhere, millennial pink is attracting more attention. In 2018 more brides will opt for a dress that reflects this emerging trend. The light bluish pink hue isn't too bold yet adds a unique flair for a delicate statement as one-of-a-kind as the bride herself.
• "Glam" tones – Custom Navy, Cream Rose, White & Custom Green play marvelously together in this trendy, preppy-meets-pretty palate. From classic to elegant, couples will embrace the ageless appeal and versatility of these hues.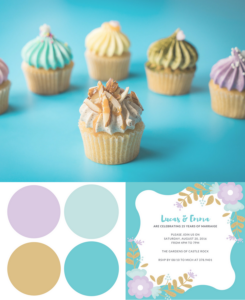 • "Sprinkled" tones – Custom Teal, Lavender, Turquoise & Gold are a winning bunch. Think summertime! The teal, lavender and turquoise shades convey a fun, carefree, cotton candy vibe while the gold adds a perfect splash of glamour for a warm-weather wedding. Distinctive and alluring, 2018 is sure to pull these tones into the wedding spotlight.
Whether you incorporate one or all the trends in your big day, The Gardens is the perfect venue to let your imagination go! You can enjoy unlimited flexibility to create a day just the way you want it. Your wedding should reflect who you are as a couple. You are in control of designing an event that is an extension of the values and beliefs found in your relationship. After all it's your day! Email us at info@thegardensofcastlerock.com to start creating your perfect formal, woodsy, glam tones, sprinkled day with a naked cake wedding today!