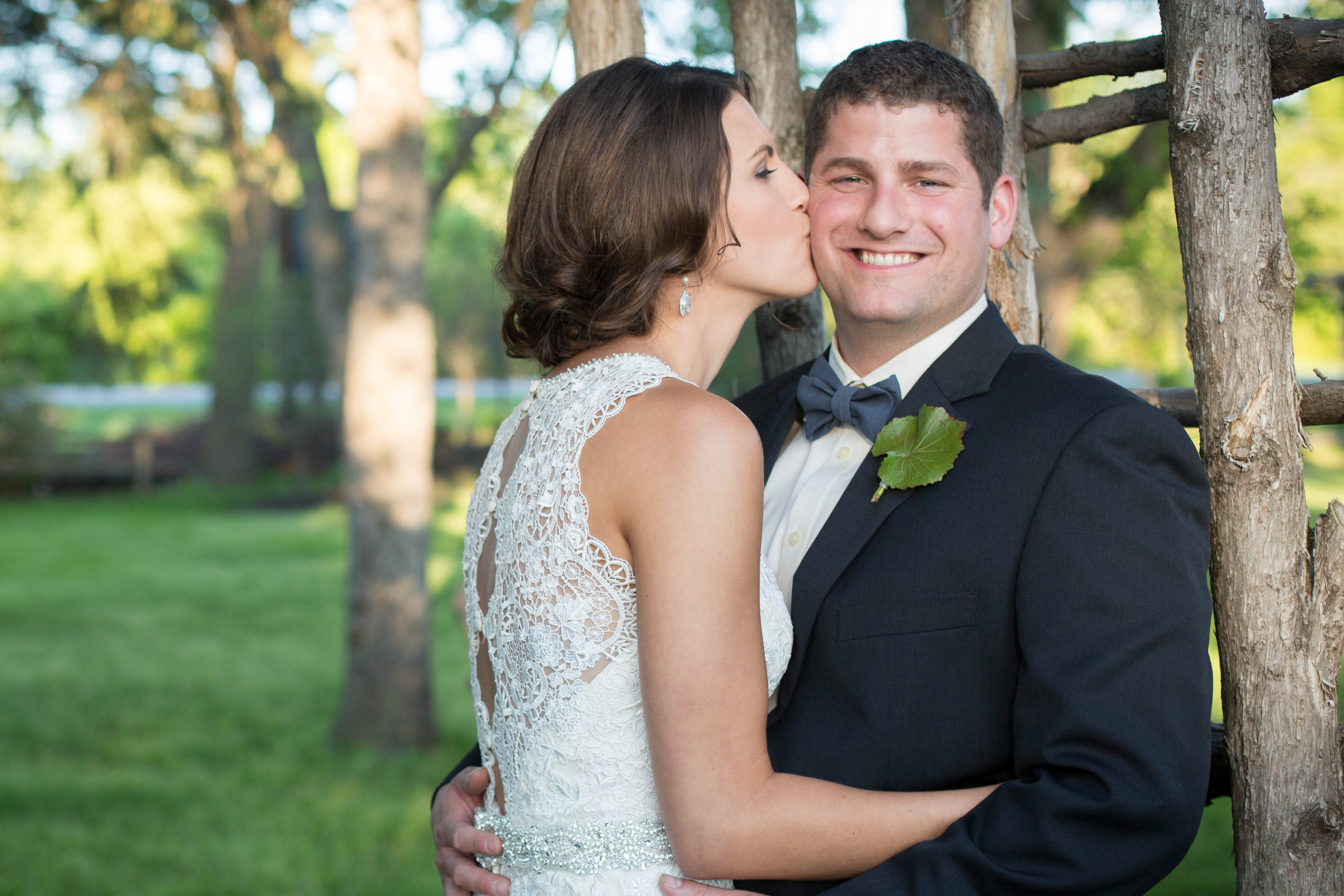 Get The Groom Looking Good on His Wedding Day
Get The Groom Looking Good on His Wedding Day
Looking your best equals feeling your best!
There's no doubt about it – all eyes will be on the bride on your wedding day. But looking your best = feeling your best, and you will want to be both on the biggest day of your life! Whether you're a groom reading this, or a bride who will be slyly sticking this in their fiancé's
inbox, you will want to read the following tips we're giving you. These will ensure the groom's body, skin and hair are looking better than ever for your wedding!
Body
Work out and unwind. It might seem contradictory but getting fit will have you looking and feeling like a million bucks on your wedding day. In the months leading up to the wedding, you and your fiancé can start a new workout regimen. Whether this is hitting the gym, playing tennis or going for a run, do what you enjoy to help keep the exercise fun and not feel too much like, well, exercise. Working out will help you feel less stressed and stay focused on what's really important during all of the crazy wedding planning. Getting your body in shape for your wedding is really just a bonus for how much exercising will help you relax when you're feeling overwhelmed about getting married!
Skin
Taking care to properly moisturize and shave for your wedding will be something you'll be glad you thought of when you have your wedding photographer up close and personal with you. First, you will want to use the best razor to shave to ensure you have a smooth face to start. Whether you want to be clean shaven or rock your signature beard, having a new razor will help
you get that close shave or straight lines against your facial hair – both a must when you're going to be in hundreds of pictures in one day! Then, moisturizing your face with a well-loved facial cream will finish off the look. Sticking with a moisturizer you have been using or know you can trust means you won't have any surprise breakouts the day of your wedding, and you will have a super-soft and smooth face all day and night. Your bride won't be able to keep her hands off of you!
Hair
It may come as a shock, but your hair should not be an afterthought when it comes to your wedding, it may be something you have to think of months in advance! If you want to try out a new haircut, hairstyle, or even products, you should be planning to do so far before your big day. If you've been eyeing a new, trendy cut, try it out about 6 months before the wedding, this way if you don't love it, you can grow it out and try something else. The same goes for a new style, you will want to be able to play around with a few different looks and products, and this could take a few weeks until you can perfectly achieve your desired look.
***Featured image by Penny Photographics