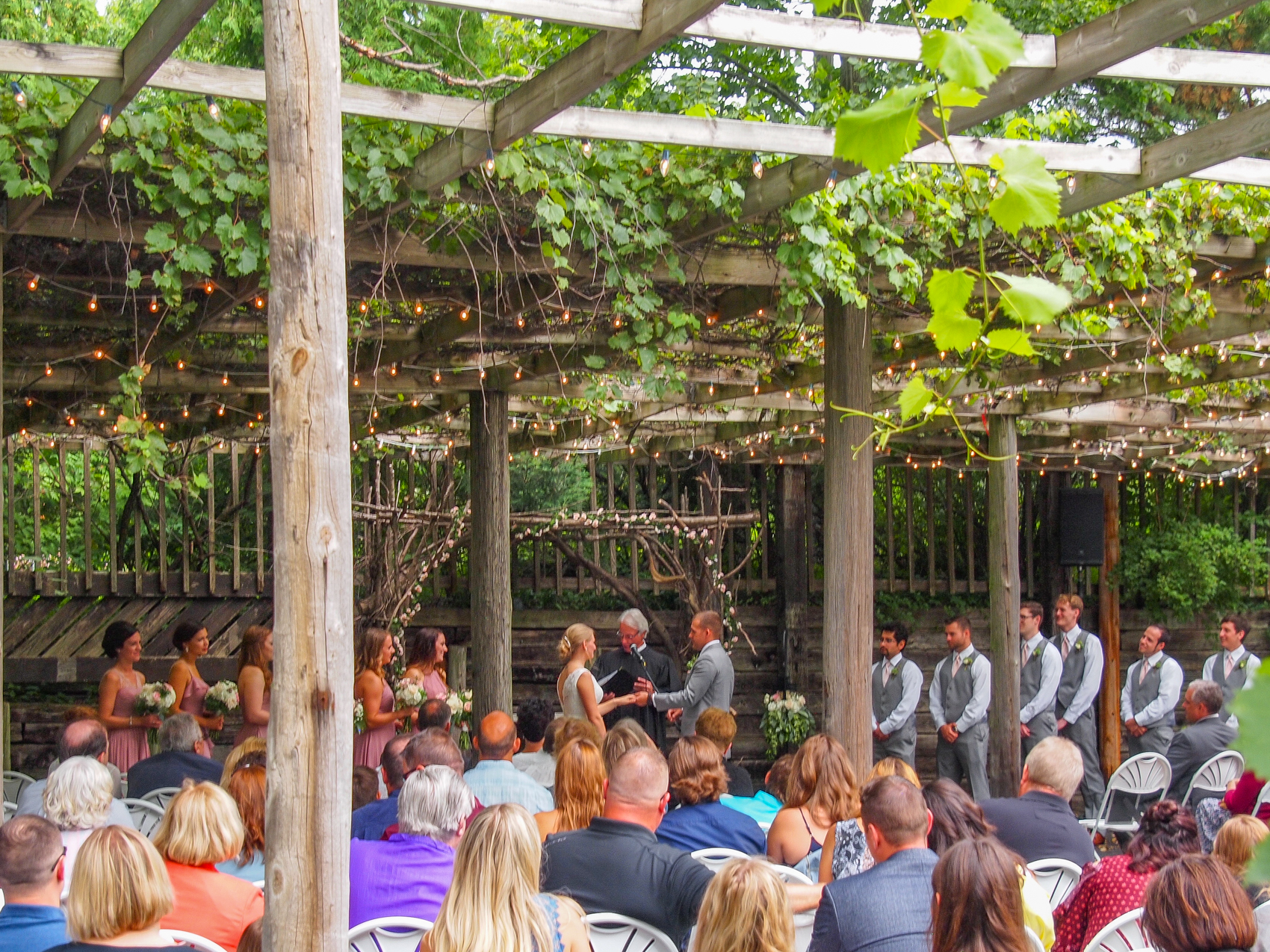 Non-Traditional Wedding Day Ideas
Here are some fun, non-traditional ideas to get you started!
Not every couple wants a traditional church wedding with the large bridal party and bride and groom cake toppers. Your ceremony and reception should reflect your unique interests and personalities. Allow yourself to think outside the box and plan the wedding of your dreams! Here are some fun, non-traditional ideas to get you started!
~ Skip the big, tiered cake – Believe it or not, you're not legally bound to a traditional, tiered cake. In fact, you can skip the cake entirely. Are you and your spouse-to-be more into the pie scene? Offer an assortment of your favorites for guests to choose from. Or maybe you both love chocolate and want to create a big stack of gooey brownies oozing with chocolate fudge – just do it! Don't really have a sweet tooth? How about a popcorn bar with sweet and salty mix-ins? You're only limited by your imaginations.
~ Buy shoes you will wear again – preferably comfy ones! Chucks or Chacos with a wedding dress are sure to leave a lasting impression. Encourage the bridal party to do the same!
~ Go DIY gangbusters! Make a date with Pinterest and prime the pump with thousands of do-it-yourself wedding ideas. From origami bouquets to palate signage, you will be amazed at how easy it is to make your wedding uniquely YOU without breaking the bank.
~ Reconsider the big bridal party. Maybe you're feeling overwhelmed by the process of choosing attendants or want to trim some money off your wedding budget. Consider having only one attendant for you and one for your spouse. Or maybe you want to forgo attendants all together – again, it's your day. All of your loved ones can still be in attendance witnessing your vows.
~ Choose groomspeople and bridespeople instead of groomsmen and bridesmaids. Take the liberty to mix the genders of your attendants according to your friendships and relationships. Groomspeople can still coordinate colors with bridesmaids and bridespeople with groomsmen.
~ Brunch it up! Morning ceremonies and brunch receptions are trending as a fun new way to say "I do." An added perk? They're easy on the pocketbook. See our recent post on tips for throwing a memorable brunch reception! Interested? The Gardens of Castle Rock would love to partner with you to make your morning ceremony and brunch reception a success!
~ Consider a Friday or Sunday ceremony and reception. Most venues allow you to book for Friday or Sunday in addition to the traditional Saturday option. Because the majority of couples book for Saturday, you may have a better chance of securing your desired venue if you are flexible with the day. (Psst! Thinking of a wedding at The Gardens? We take Friday and Sunday bookings!)
~ Pursue non-traditional venues. For various reasons, many couples don't want a church wedding. An art gallery, an amusement park, the local aquarium or The Gardens of Castle Rock are some great out-of-the-box venue ideas for a fun, unforgettable day.
If you're interested in making The Gardens of Castle Rock the backdrop to your special day, we would love to speak with you! You can reach us at 651.264.9510 or info@thegardensofcastlerock.com