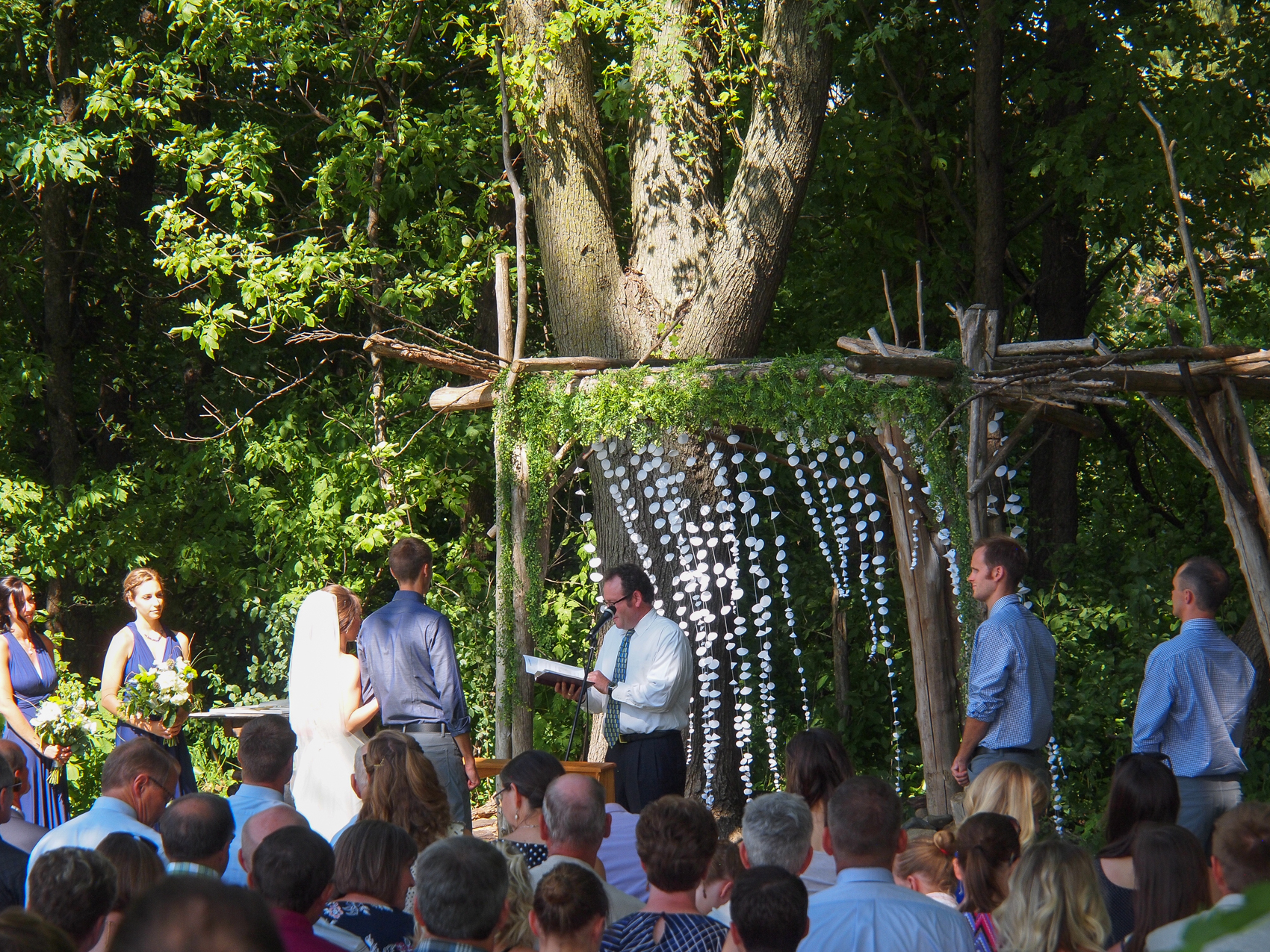 Plan a Wedding in 6 Months or Less? Yes, You Can!
We put together a wedding checklist with some helpful tips for making this magic happen!
If you're aiming for a short engagement, you may initially contend with some naysayers who insist it takes a year or more to plan a wedding. Rest assured however that with a good dose of motivation and organization you can indeed plan a wedding in under six months…and with minimum stress. And remember, there's nothing that says you must have a traditional wedding. The most important thing is you're surrounded by the people that mean the most to you in a environment that most reflects you, not what you do! So, think outside of the box and have some fun! We put together a wedding checklist with some helpful tips for making this magic happen!
Six months before your big day:
Set a date
Set a budget
Assemble your wedding party
Create your guest list
Enlist the help of a wedding planner
Select your venue
Select your caterer
Select your vendors (officiant, photographer, videographer, florist, band/DJ, dessert vendor)
Figure out what each of you are wearing for the big day and order it, so you have time to do alterations.
Reserve room blocks for guests at a nearby hotel
Set up wedding registry (you could skip this and pick an adventure or a charity)
Set up your wedding website (optional, but helps facilitate communication)
***At this stage your venue is the most important step. You'll need to be flexible with what dates are available, but remember you're thinking outside of the box. Create a Wedding that Reflects You as a Couple. They will have many other vendor recommendations that work well with each other. Choosing a venue that offers the ceremony and reception in the same place will save you a lot of time working on wedding day logistics.
Five months before your big day:
Mail out save-the-date invitations
Start writing thank you's as soon as you begin receiving gifts
Purchase your accessories (shoes, jewelry, undergarments)
Choose wedding party attire
Select more vendors (hairstylist, makeup artist, transportation – limo service?)
Shop for wedding invitations
***Don't be afraid to lean on your vendors! After all they are professionals who have helped countless couples making decisions and deliver wonderful events.
Four months before your big day:
Order your wedding bands
Book rehearsal dinner venue and plan rehearsal dinner
***Depending on what you have in store for your ceremony, you may not even need to have a rehearsal dinner.  Plan an informal "Night Before" party
Three months before your big day:
Send out your wedding invitations if you're planning a destination wedding
Choose your wedding favors
Taste test food and place your catering order
Taste test desserts and place your order
Meet with your hairstylist and makeup artist for a consult/trial
Plan your honeymoon
***Don't skip the taste testing… think of them as wonderful little date nights! Keep the planning process fun!
Two months before your big day:
Send out your invitations if you're planning a local wedding (Request RSVP's within 2-3 weeks of wedding date)
If you're having a dance, select your song list
Buy your wedding party gifts
Make sure you each have parties to celebrate with your friends!
***Be social… yes, share with your friends the fun you're having making this celebration happen!
One month before your big day:
Obtain your marriage license
Confirm all the details with individual vendors
Create a seating chart for your reception or not
Check the forecast and spend a little time on what ifs
Finalize and share your wedding day schedule… the easiest way to minimize wedding day stress
The day before your big day:
Relax and gather with friends and family… you've done all the planning by now, time to let go and enjoy.
Your big day finally arrives! Enjoy the fruits of all your planning. Take it all in. All of these loved ones are gathered for YOU! This is an incredible celebration you (and your guests!) will never forget.  The Gardens is here and ready to assist in making your wedding day extra special even on a short time frame.  We've worked with hundreds of vendors who can pull together just about anything you can imagine. Call 651-264-9510 to get planning your dream wedding day!