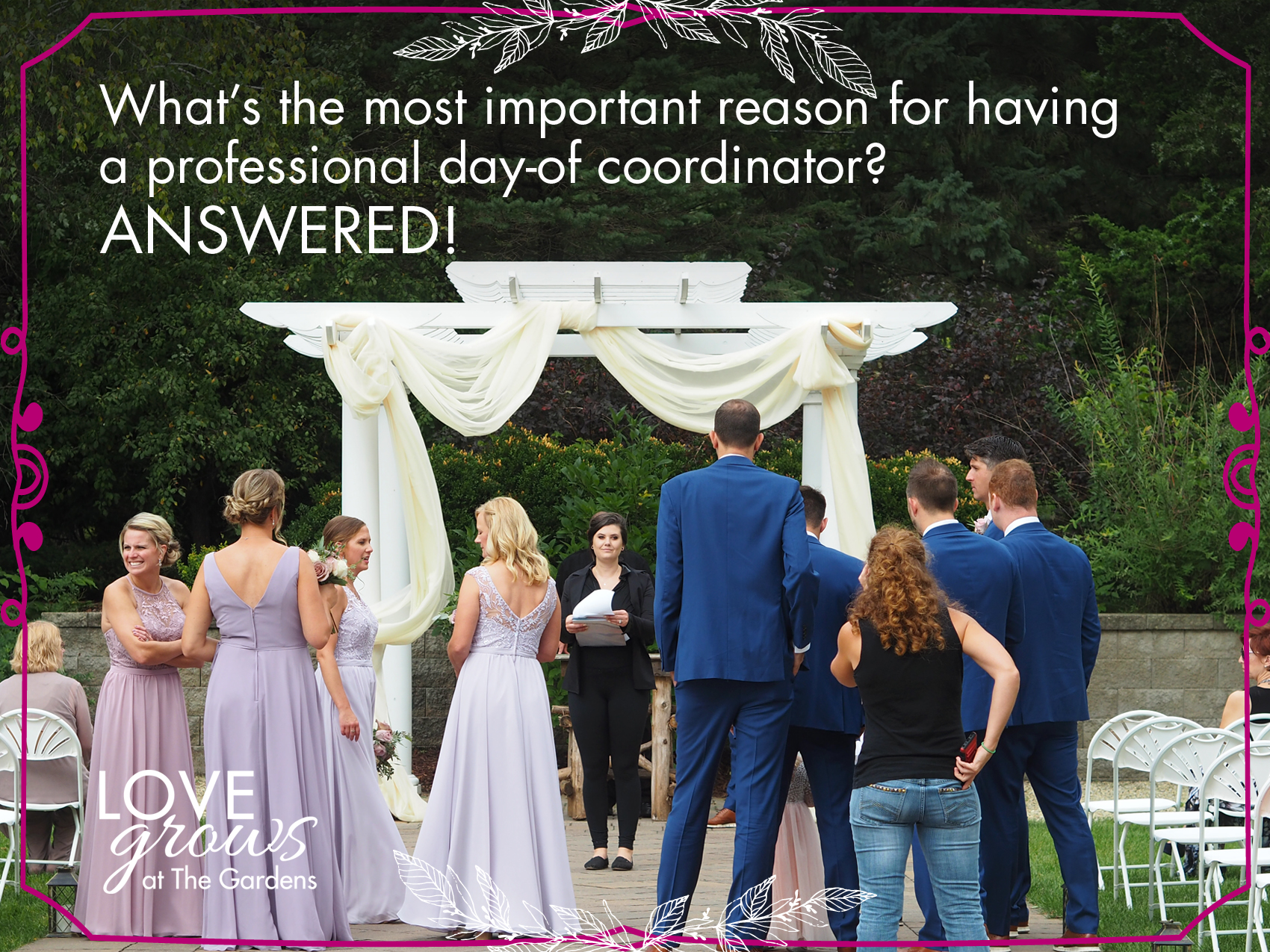 What's the Most Important Reason for having a Professional Day-of Coordinator?
There are a lot of details and decisions to manage on your wedding day.  Why not leave it to a professioal Day-of Coordinator so you can have Your Best Day Ever!
When you think of your upcoming wedding day do you envision a stress-free event with no hiccups and every detail executed to perfection?
For many couples, this isn't the case as they rely on a family member or friend to step into a coordinator position.
The problem is your family member or friend will run themselves ragged making sure every detail is taken care of causing them to miss out on your celebration.
Take the stress out of the day and leave all the details to a professional day-of coordinator and the only thing left for you to do is enjoy your BEST DAY EVER!
We asked some of the premier day-of coordinators in the Twin Cities what the most important aspect of having a professional day-of coordinator was.  Here is what they said……

Amber Terese Events: "Having a professional day-of coordinator gives you the ability to be completely in the moment with your family, friends, and your guests. A coordinator gives you the precious gift of TIME. It gives you someone to direct guests and vendors to with questions, it allows you to release the control to someone who you trust but also makes it so that your Mom isn't stuck answering all the questions, or your Dad isn't dealing with the vendors. Most professionals will handle light set up, and deal with all of your vendors as well. A reputable coordinator has experience on his or her side. A professional will know how to fix numerous situations on a single wedding day, because something WILL go wrong. The main goal of most professional coordinators is to make sure that the couple and the guests never know when/if that happens. We fix things. We love making sure people are well taken care of."
Visit Amber Terese Weddings & Events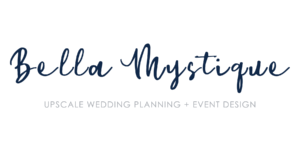 Bella Mystique: "The most important aspect of having a day of coordinator is being able to have a trusted professional that knows you and your event assist with finalizing, organizing, setting up and executing your event exactly as you planned, while you enjoy this memorable time with one another, family and friends.
The last two months prior to your wedding can get chaotic and stressful. While you are trying to track down last RSVPs, communicate details to vendors, make final decisions and keep everyone and everything organized, it can really put a damper on what the celebration is truly about. Hiring a day of coordinator allows you to full enjoy your day. Vendor correspondence, timelines and direction, event set up and tying up any last-minute details are covered by someone you can trust, has the experience on how a successful event should go and can be available if any unforeseen hiccups should occur."
Events By Melody: "It's your wedding day. This only happens once in a lifetime, right?! By hiring a professional day of coordinator for your big day, that allows you to focus on just one thing… being the bride and groom, of course! The last thing you need the weeks leading up to your wedding is to be creating a detailed wedding day timeline, distributing it to vendors, being the point-person for your vendors, wedding party and guests on your wedding day, setting up and tearing down décor on your wedding day and more. Let the pros handle it so you, your family and friends can enjoy your wedding day!"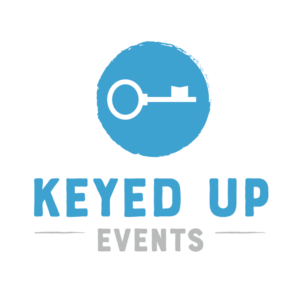 Keyed Up Events: "A professional Day-of Coordinator can be a huge asset for your wedding day. They are incredibly skilled in managing the day and making on-the-spot decisions based on their experience and what will work best for the situation. They do not get caught up in family conversations or photos because they are there to work. A Day-of Coordinator knows how to get the most out of your other vendors to ensure they are all working together. And most importantly, their goal is to make sure their clients (the couple) are happy and enjoying the day, with no other motives or prejudices. A professional Day-of Coordinator can be the best gift a couple can give themselves, their wedding party and their families."

Opulent Events: "Weddings can be stressful but having a day-of-coordinator takes so much stress away from the couple and even the guests! Think of it as your personal assistant that will do just about anything to make your wedding perfect. From shielding the bride from the rain, preventing the caterer from being late, letting a guest borrow your extra pair of shoes because her heels broke, ensuring that you eat and drink something and don't pass out, wrangling rowdy groomsmen, keeping your champagne glass full, directing guests to the bathroom, even cleaning up glass from those wildly dancing arms that can't keep their pint glass in their hand. Sure, we put all the beautiful details together on the wedding day, but we make your wedding day truly stress free. Don't worry, coordinators are magicians, but you are the bride and groom today, not tomorrow. Let us handle the stress for you."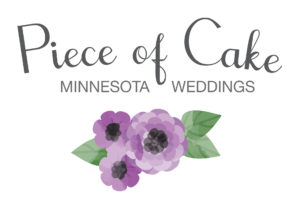 Piece of Cake Wedding Planning: "Working with a professional day-of coordinator ensures you'll have an expert by your side throughout your entire planning journey; who knows what questions to ask, when certain tasks should be completed, keeps you on task and ahead of schedule to minimize planning stress, and can provide personalized suggestions and tips based on you, your fiancé and your wedding vision. Most importantly, working with a wedding coordinator gives you the gift of time because they will handle every wedding day detail, ensuring that you'll be fully present and enjoying every minute of your wedding day! It goes fast enough as it is – trust me – you don't want to miss it!"
Visit Piece of Cake Wedding Planning

Rustic Elegance: "We at Rustic Elegance think the most important aspect of hiring a professional Day-of-Coordinator to help with your wedding is to ease the amount of stress on you, your friends and family. By hiring an experienced professional, you will have a main contact for the day that can tie/link all the vendors together, someone who will keep track of all the moving parts and also will ensure plans stay on schedule. You are including someone who can anticipate areas where problems could arise and who asks the important questions ahead of time to ensure things go smoothly. Your Day-of-Coordinator will be there to help execute every last small detail and make sure your vision for the day comes to life. If problems do come up, like a change in weather, they are there to make any adjustments as needed. You plan for months and months and maybe even years for your wedding day and the day goes by way to fast to be worried about all the details on the actual day. Let a professional [like Rustic Elegance] do this for you so you can enjoy being with your friends and family and most of all concentrate on MARRYING the love of your life!!"
Contact The Gardens of Castle Rock to find out how we can help make your wedding day THE BEST DAY EVER.
Call 651-264-9510 or Email info@TheGardensofCastleRock.com