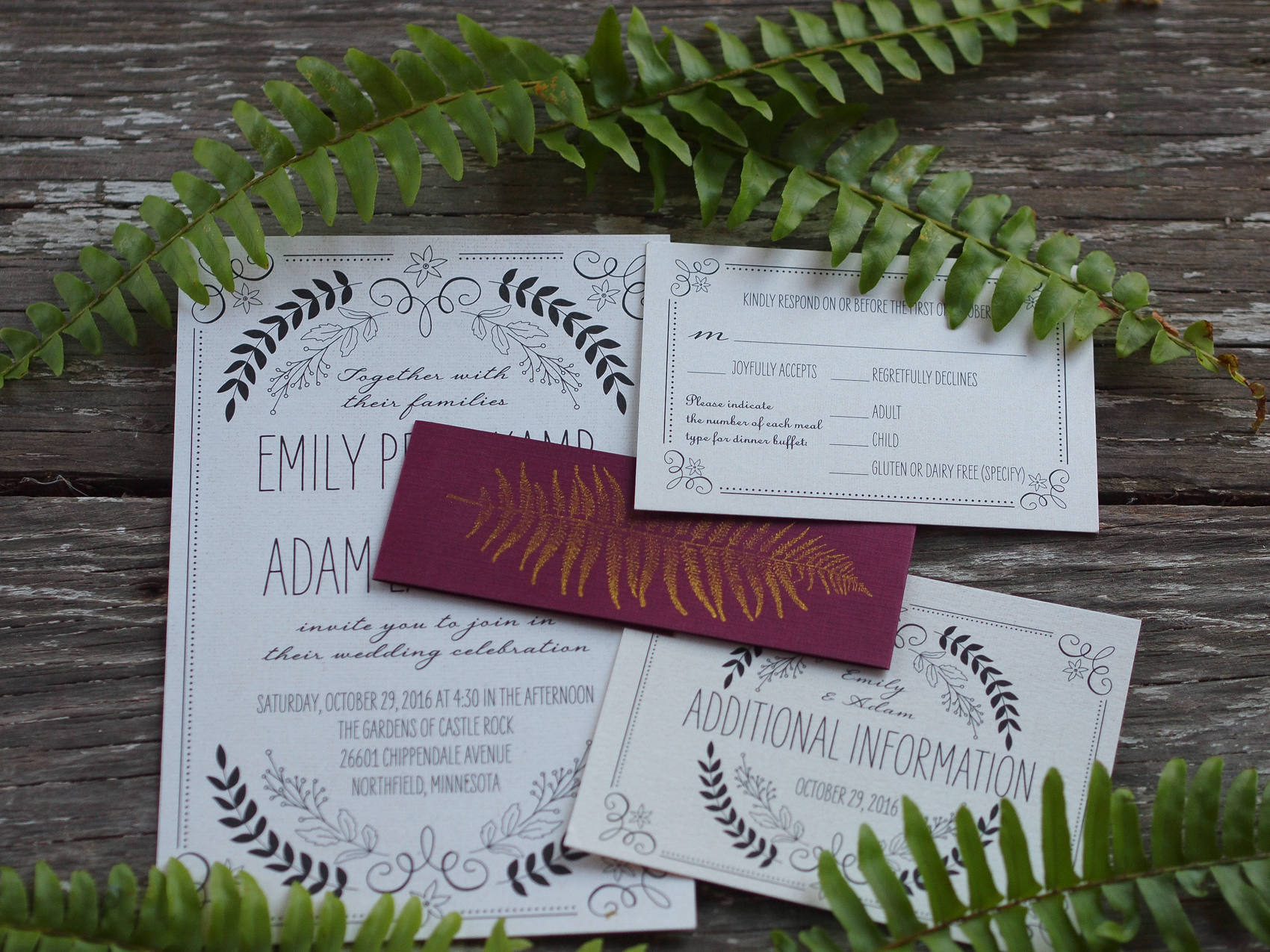 5 Most Asked Wedding Invitation Etiquette Questions, Answered
5 Most Asked Wedding Invitation Etiquette Questions, Answered
When should we… How do we… How long do we… Relax, we've answered some timely questions on wedding invitation etiquette.
We know it's cold outside and you just celebrated the New Year, but spring and summer weddings are just around the corner! It's time to start thinking about your wedding invitations. We've got answers for some of the most frequently asked questions about wedding invitation etiquette.
1 .  When should I send my wedding invitations?
If you're getting married in-town and most of your guests are local, six to eight weeks is traditional and typical. But if you have many out-of-town guests or are having a destination wedding, you'll want to give guests a little more time. Three to four months should do the trick.
2 .  We don't want kids at our wedding. How do we tell our guests?
Traditional wedding etiquette dictates that the people included on your invitation are invited to the wedding. If you're inviting a married couple, put both names on the invitation. Same goes for any other couple. When inviting singles, make sure to add the +1 to let them know it's okay to bring a guest. Couples who choose to invite kids to their wedding may address invitations to "The Smith Family" or include the children's names on the invitation. So, if you don't want kids at your wedding, don't include them on the invitation. Guests should know that unless they see their children invited explicitly, they should arrange for a sitter.
3 .  How long should we give our guests to RSVP?
Getting your RSVPs back early is a real help to your caterer. Most couples ask for RSVPs to be returned no later than four weeks before the wedding. If your wedding guests are mostly local, an RSVP date two weeks prior should be enough time. For a destination wedding, you'll want to set your RSVP date back seven weeks so guests can make their travel plans and you can follow-up with non-responders.
4 .  We should include wedding registry details in our wedding invitation, right?
Nope! Including registry information in your save-the-dates and wedding invitations is considered a faux pas. It implies you're requiring a gift to attend. Instead, put those details on your wedding website. Then, include the URL of your wedding website on the invitation.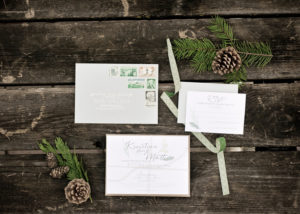 5 .  How about our wedding dress code?
It's perfectly acceptable to include your dress code on your wedding invitation. Most couples choose to put it in the lower righthand corner. If you prefer not to be that explicit, guests will use the formality of your invitation as their guide. An ornate invitation indicates a formal affair; one with a rustic theme indicates the dress code is more casual.
These are just five of the most frequently asked questions we get about wedding invitation etiquette at The Gardens of Castle Rock. We're always available to help couples navigate the complicated world of wedding etiquette. For answers to your big wedding questions, contact venue coordinators at The Gardens of Castle Rock today.