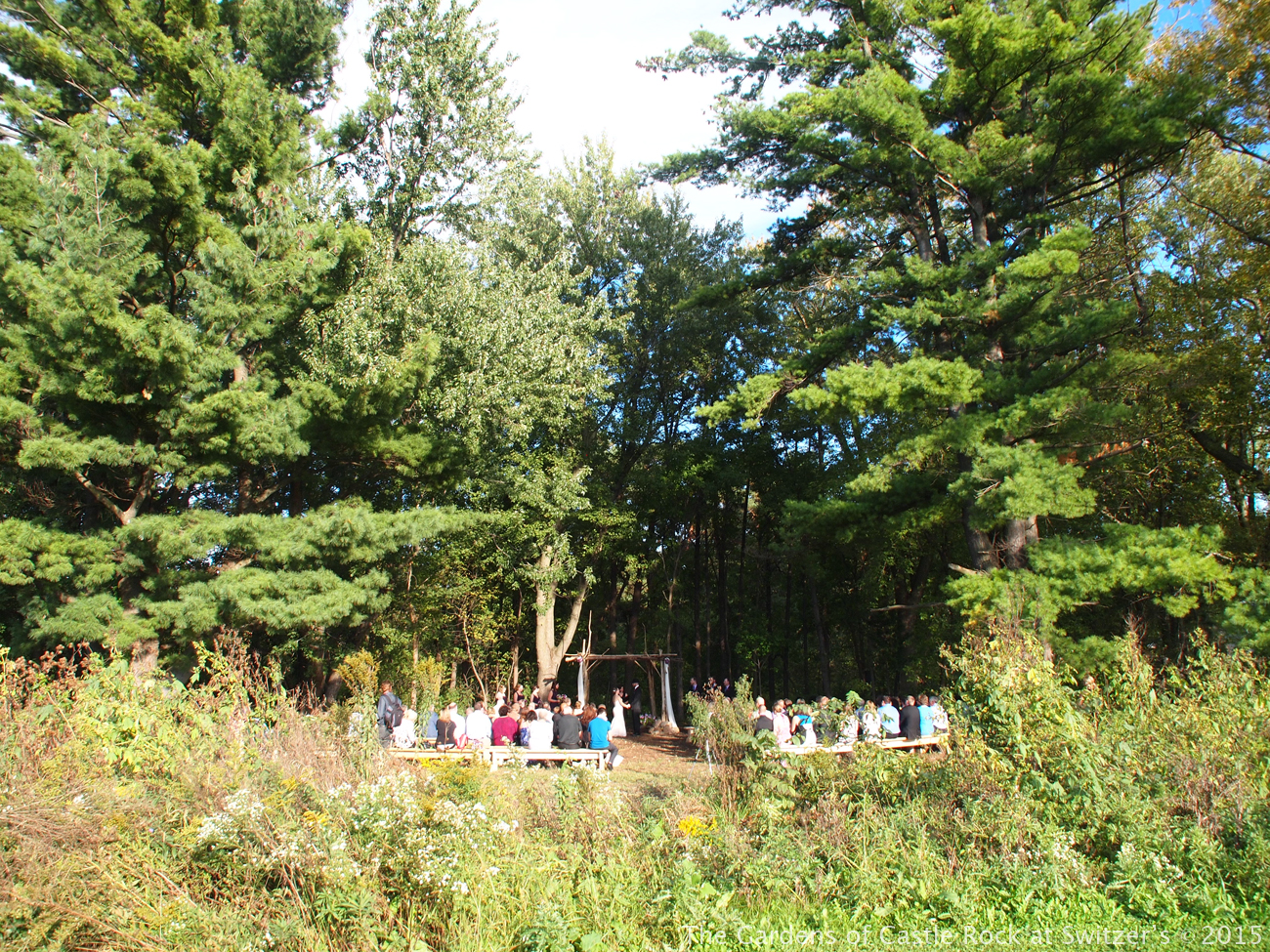 In Love with Fall ~ Wedding in the Woods
Here comes the sun… and it's all right!
Well, more then all right, it was down right super duper!
Everyone that has ever been part of a wedding knows the amount of time and planning that goes into making the day special and unique… that was no different for Autumn and Todd! Over the last year Todd has photographed every angle of The Gardens… and more then once. So when it was time for the big day everything was just the way they wanted it! The Wedding in the Woods had the sun in the perfect spot, awesome music, cool colors, beautiful dress, wonderful catering… and super duper cool friends and families! Congratulations Autumn and Todd!!
Thank you for including The Gardens on your wedding day!