The Gardens Cedar Wedding Mid-Height Display Tables
Personalize your wedding venue space with our unique, handcrafted Mid-Height Garden Tables!
The Garden Cedar Tables were handcrafted in our very own workshop and are reminiscent of a classic potting table used for years around when our venue was a garden nursery. They are made of beautiful western red cedar and clear coated with a commercial grade polyurethane. Their bright color and beauty will provide a great place for some of your treasured wedding elements.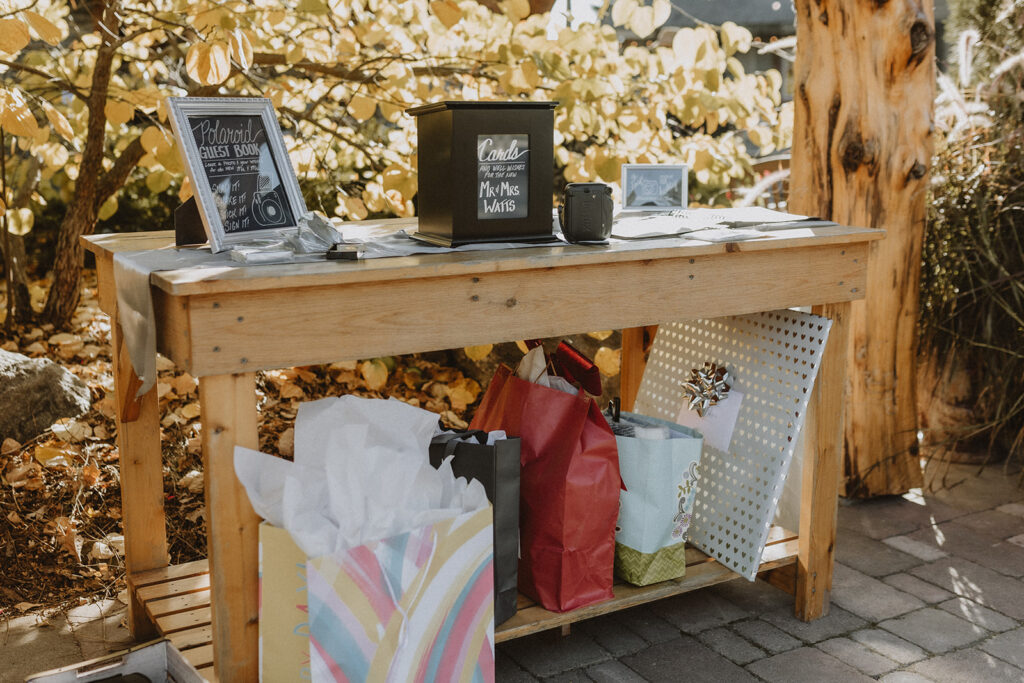 Photo Credit: Audrey Nicole Photography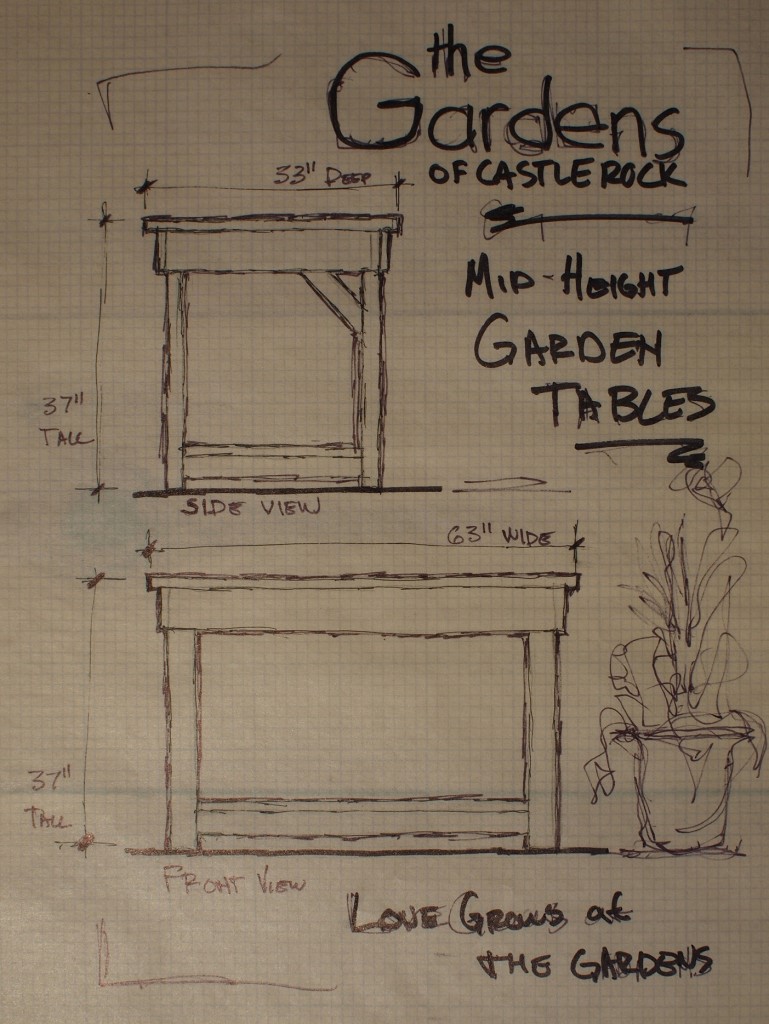 How, When, and Where to Use a Mid-Height Table
The use of our three Mid-Height Garden Tables are included within our Complete Wedding Rental Package which means no additional rental cost! Measuring at a height of 37 inches, they make the perfect table for personalizing your reception space to fit your needs. Wedding guestbook and gifts, dessert table or snack table, photobooth or guest favor table! You get to choose how and where you would like to utilize these handcrafted beauties.
Where can the Mid-Heights be placed at The Gardens? Anywhere! The Grindbygg is a popular location for guestbooks and for guests to drop off their gifts for the newlyweds. The Fireplace is a popular location for s'mores and memorial tables. Mid-Heights can even be utilized for appetizer, refreshment, and dessert tables in the Reception Tent. If you're not sure where to place each mid-height table or would like additional suggestions, work with your Lead Set-Up Manager at The Gardens to discuss what wedding elements you may need a mid-height for.
Considering a Mid-Height Garden Table for your Outdoor Wedding Reception? Check out these photos for some Outdoor Wedding Décor Inspiration at The Gardens of Castle Rock!
Wedding Gift and Card Collection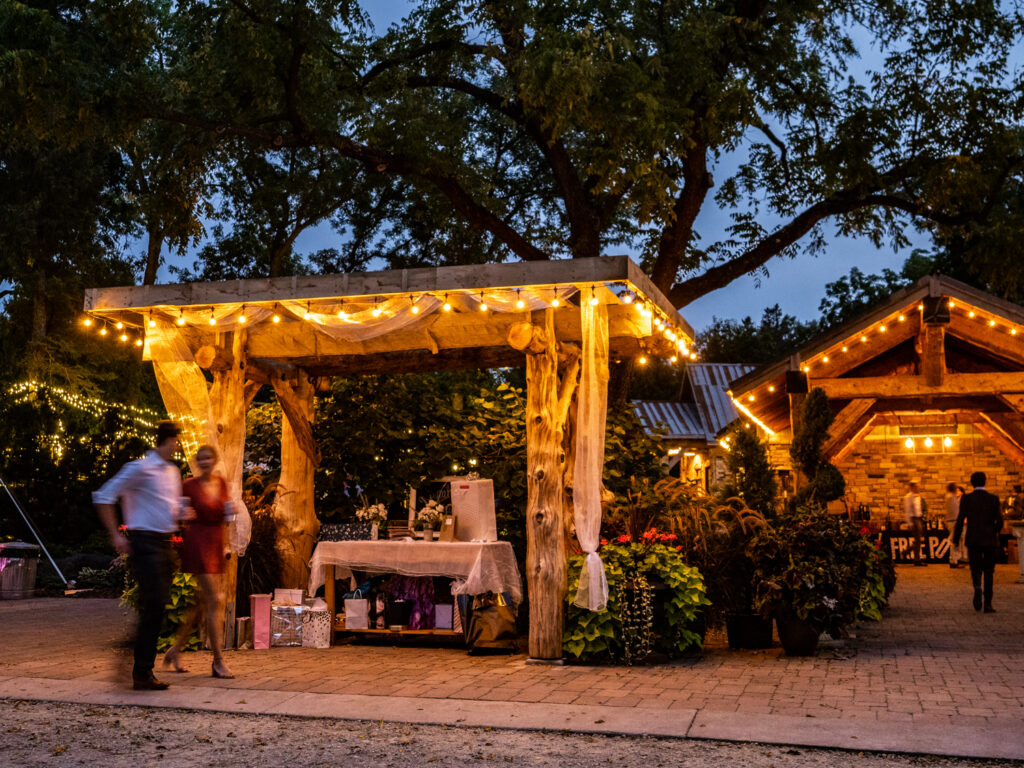 Photo Booth Station

Memory Table


Wedding Seating Chart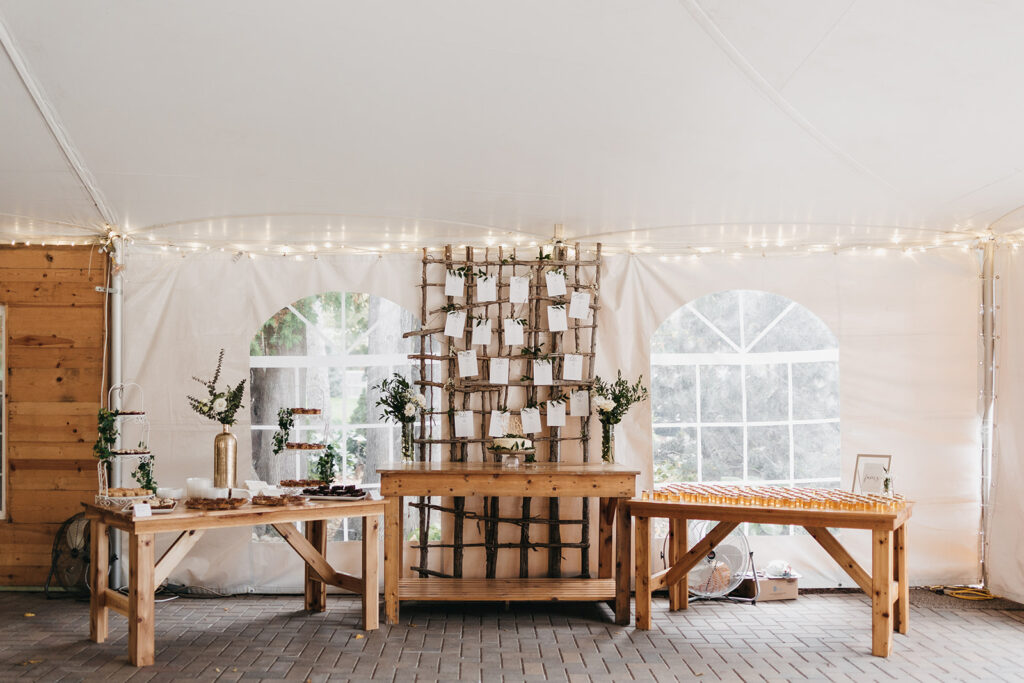 Photo Credit: Hayley Huotari Photography
Unique Guestbooks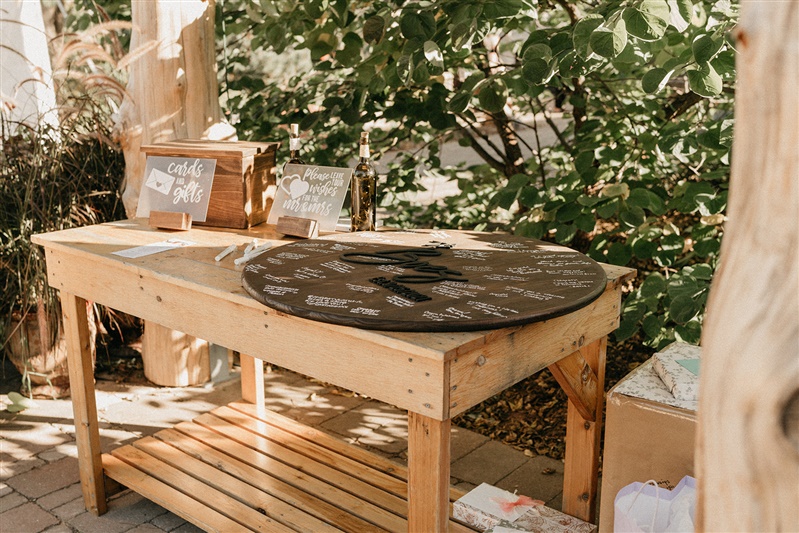 Photo Credit: Nicole and Co. Photography


Wedding Cake and Dessert Display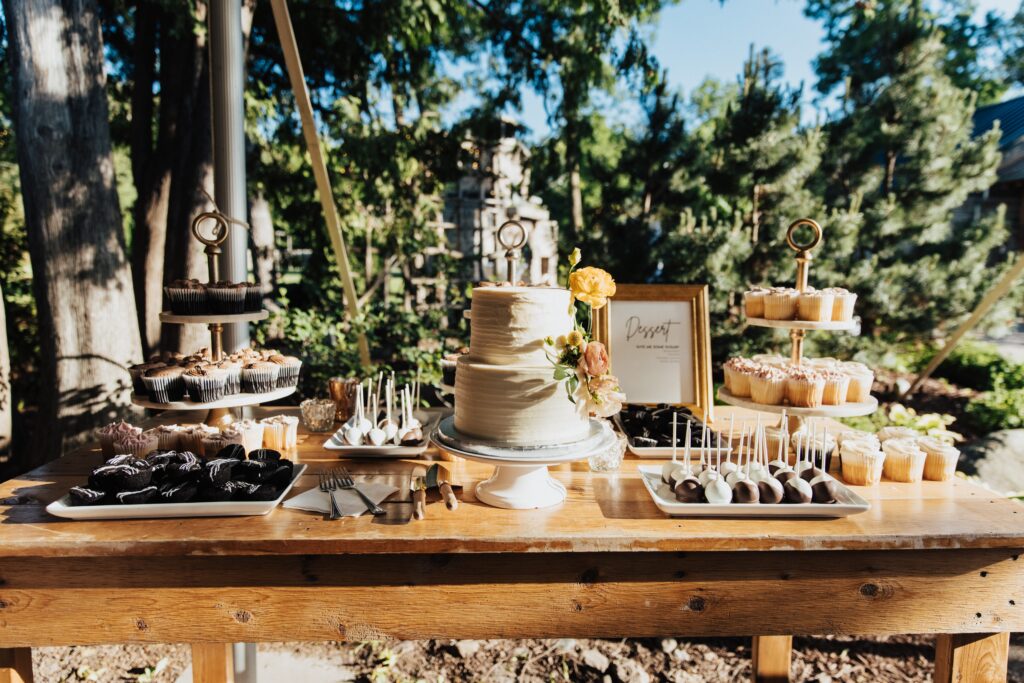 Photo Credit: Carly Mac Photography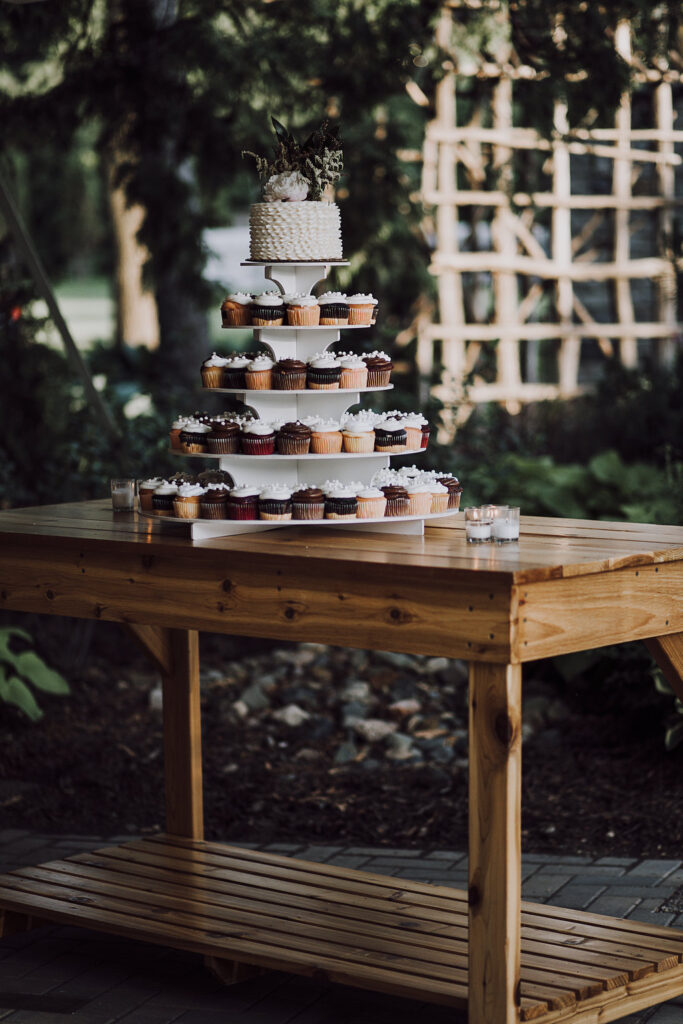 Photo Credit: Kimberly Williams Photography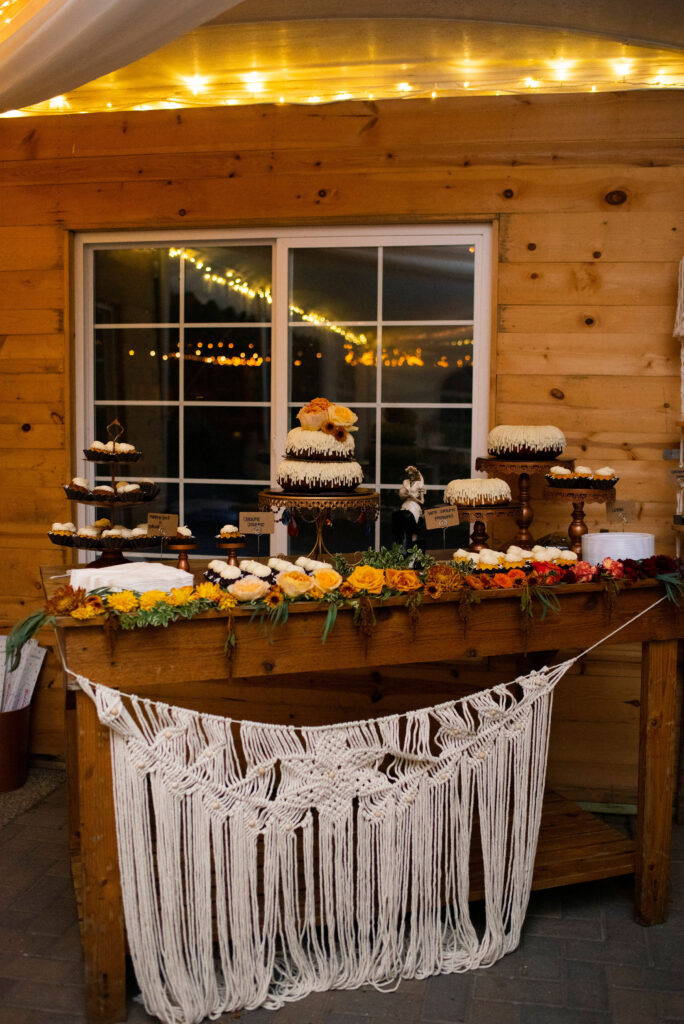 Photo Credit: Angela Divine Photography
Hold Guest Favors
Appetizer Table or Self-Serve Water and Lemonade Table

Illustrate Your Love Story

And SO Much More!