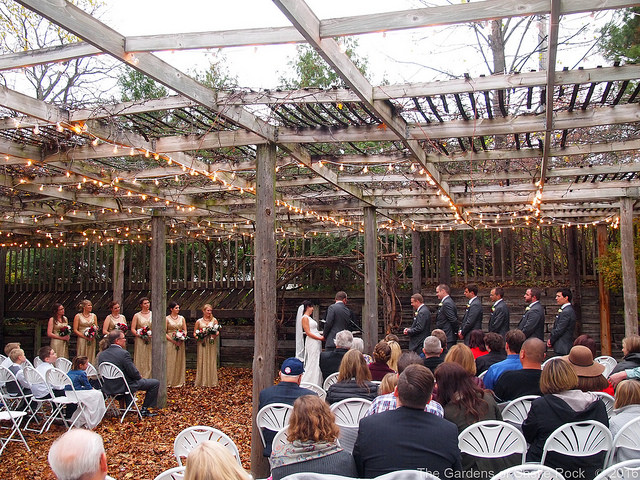 Rustic Refined : One of the Most Popular Wedding Styles
Rustic Refined : One of the Most Popular Wedding Styles
Handcrafted elements with personal touches…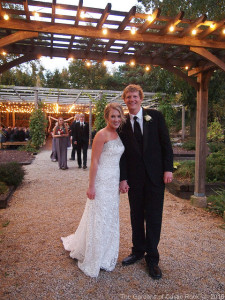 Rustic Refined: it's one of the most popular wedding styles we're seeing at The Gardens of Castle Rock, especially in our weathered-wood Lath House. The drama of bare wood and Mason jars contrast with mismatched china and silver chandeliers, appealing to the maker sensibilities of today's brides and grooms. This style invites handcrafted elements along with personal touches, like incorporating Grandma's tea set or wooden fruit crates from the family farm.
When designing your rustic wedding, think texture. Drape weathered, distressed wood with ivory lace or ribbons in faded hues. Collect old mirrors with dinged frames and tarnished reflective silver. Sawn sections of logs provide elevation on the buffet table or seating around a fire pit. Paint chalkboard paint on old cabinet doors for signs. Gleaming brass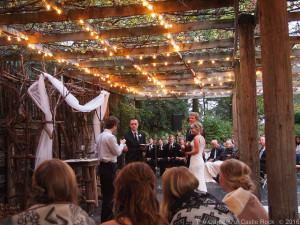 and verdigris copper contribute contrast and interest. Trade out end tables and pedestals for wine crates and barrels.

Your Rustic Refined wedding needs floral arrangements to match. Instead of lavish sculpted arrangements, choose simple flowers reminiscent of forest and field, like baby's breath, forget-me-knots, sweet peas, wild roses, lilacs and lily of the valley. Spark a rural aesthetic by incorporating seasonal produce: Bowls of lemons and oranges or gleaming apples make beautiful accents. Include fragrant herbs like rosemary, bay leaves and lavender in arrangements for extra sensory delight.

Skip the LED strands in favor of Edison-style bulbs and strings of lights. Light tables with mismatched candelabras and tea lights in canning jars or stemware.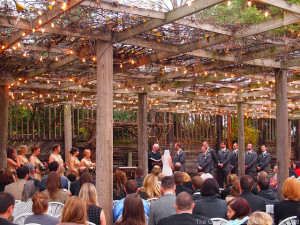 Keep linens simple: crisp white or subtle ivory make a perfect foundation. Express the theme with your napkin selection. Perhaps dress each table with a different color of napkin. Other options include dish towels in stripes or sack cloth, or bandanas. Rectangular tables fit the decor better than round–especially set up end-to-end to seat dozens together at one long table.
Rustic Refined is a fun and beautiful visual theme which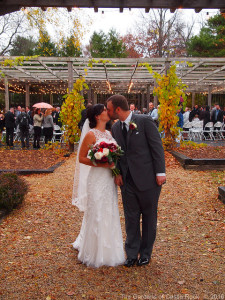 welcomes heirloom (or heirloom look-alike) pieces, homespun texture and a bounty of natural elements to craft an enchantingly relaxed and informal wedding ceremony. If Rustic Refined sounds like your cup of tea, be sure to consider the Lath House at The Gardens of Castle Rock for your big day.