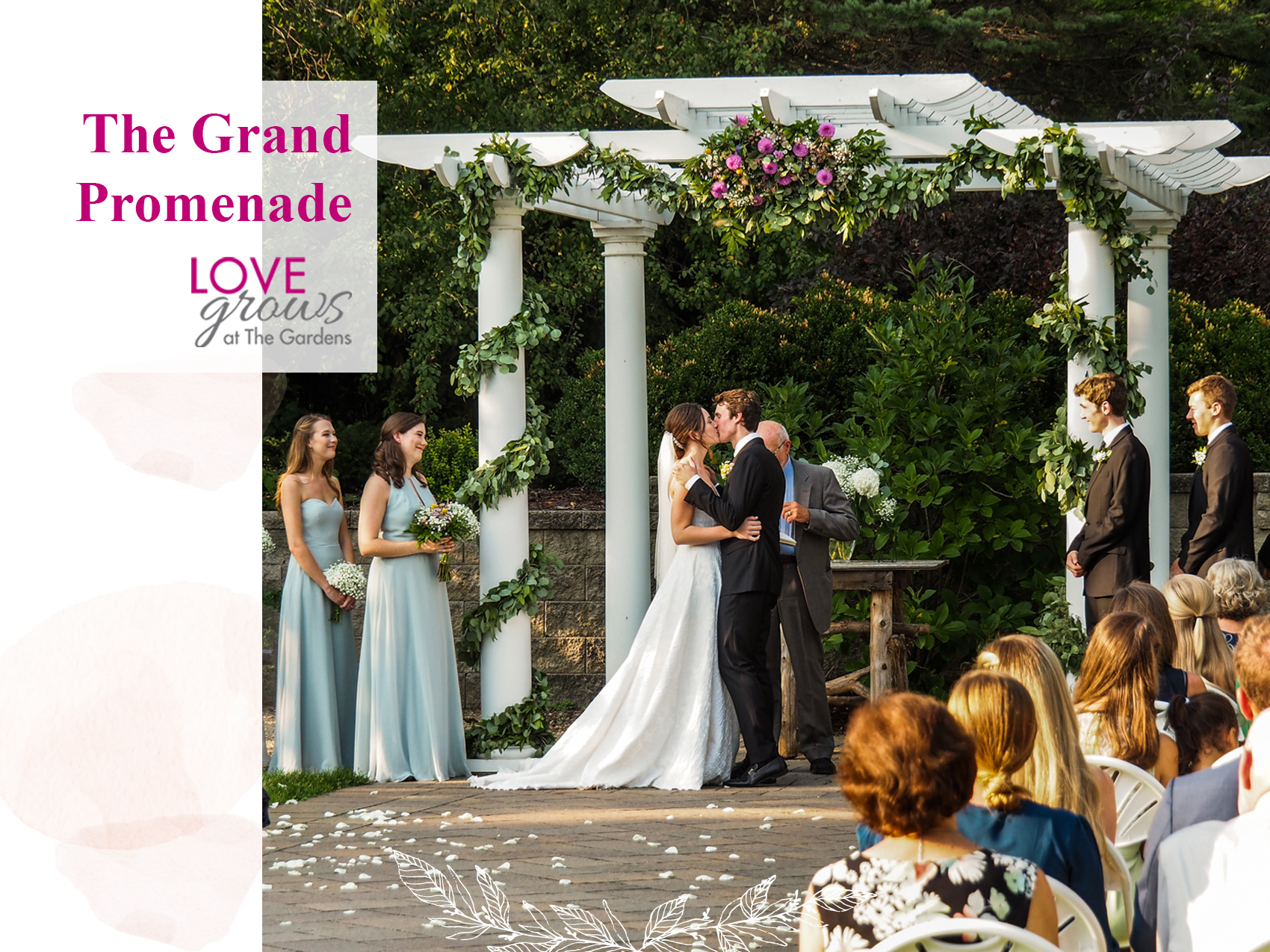 The Grand Promenade
A uniquely designed space where elegance and the natural environment come together to create a beautiful outdoor wedding experience.
Couples looking to create an elegant wedding day style in a natural environment have the perfect option in The Grand Promenade ceremony site at The Gardens of Castle Rock.
Edged with lush green grass and mature trees, the 8,000 square foot space can accommodate 300 of your closest family and friends. Beginning at the stone staircase, the 75-foot long classically styled paver aisle leads directly to the 10-foot tall white wedding pergola. In designing the aisle, Glenn Switzer, owner and venue designer, used the age-old landscape design technique of forced perspective.
The Gardens believes in helping couples create a wedding day celebration that reflects who they are as a couple and when it comes to décor, the Grand Promenade is the perfect canvas. From draping the white wedding pergola to lining the aisle with lanterns, the possibilities are endless to create a truly unique event.
Looking to make a dramatic entrance? The Gardens ceremony gate and doors are the perfect option for the big reveal! But, be warned, the moment the gates swings open all the way to the triumphant hand-in-hand exit is bound to create teary eyes and a lifetime of beautiful memories.
For a bird's eye view of The Grand Promenade and behind the scenes footage of the construction of the ceremony gate and doors, CLICK HERE.