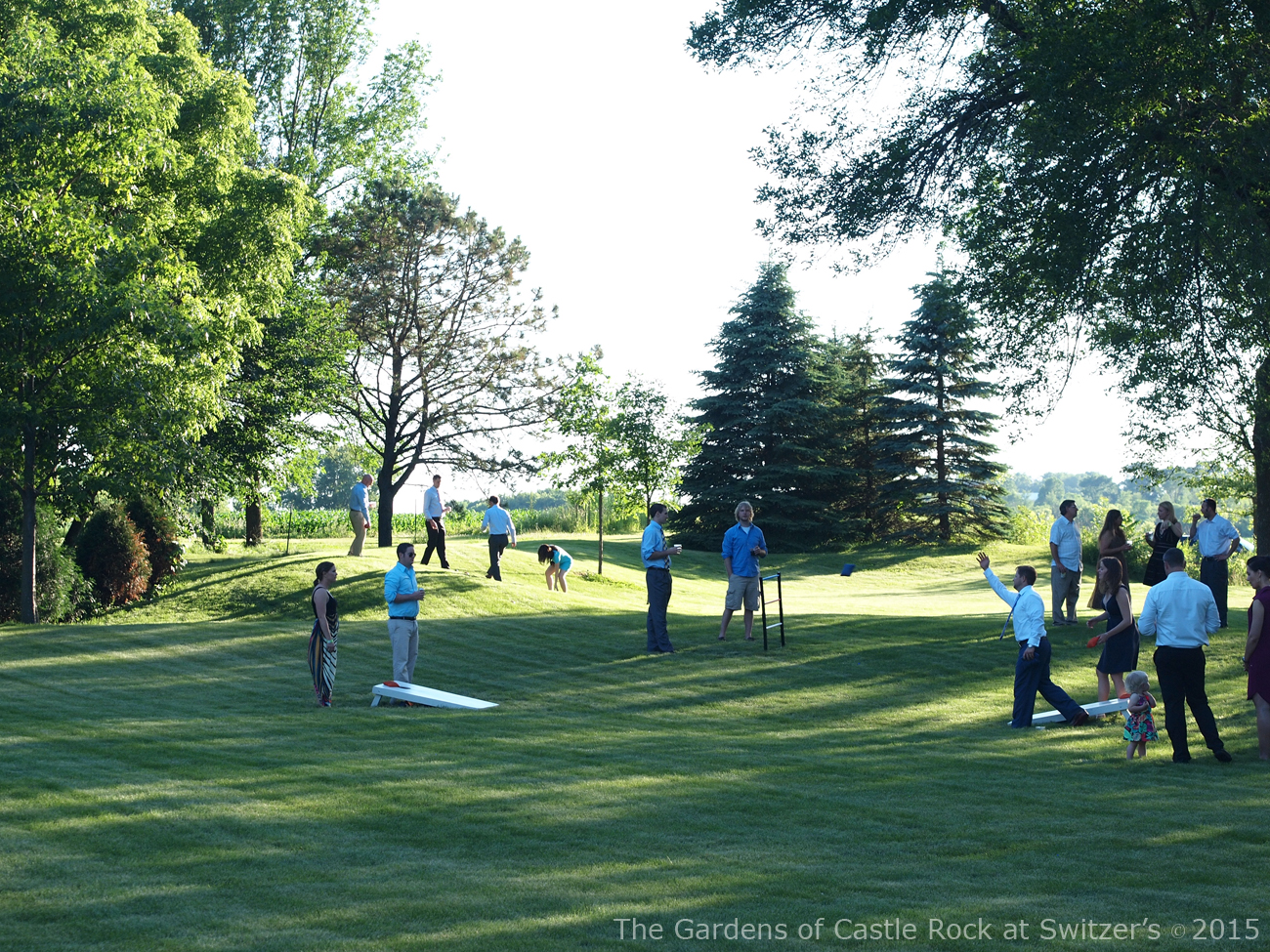 Wedding Day Fun! Outdoor Games for your Reception
Wedding Day Fun! Outdoor Games for your Reception
Make your wedding day fun and enjoyable for everyone!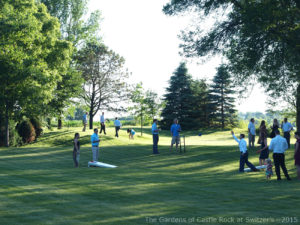 One of the pleasures of a daytime wedding is the chance to play outdoors with family and friends. While daytime dancing is still an option, you can broaden the activity choices by offering fun diversions for folks of all ages.
There's so much to choose from, so consider your guest list and your theme. Do you have lots of families with young children? Athletic 20-somethings? Seniors? Is your theme and decor casual and outdoorsy? Vintage?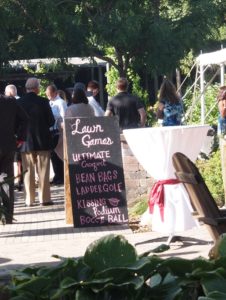 If you and your crowd love the vintage charm of a bygone era, consider complementary recreation. Consider Italian bocce, or its French cousins pétanque and boules. Offer these traditional European games accompanied by a refreshing aperitif like Pernod, as they're enjoyed in Italy and France. There's even a cocktail called the Bocce Ball, featuring orange juice, vodka and amaretto. These leisurely pastimes are the perfect opportunity for some playful competition while catching up with old friends or making new ones, and kids can join in too. Croquet and badminton are also great options for traditional fun that appeals to many generations.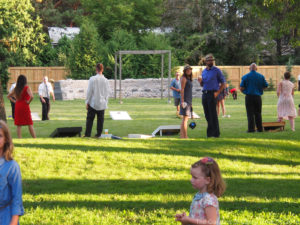 For a more Americana-inclined crowd, set up corn hole games, lawn bowling and horseshoes. If your crowd is competitive, set up teams and playoffs, and reward the champs with a trophy.
Maybe inspiring laughter and silliness is more your style. Draw on classic contests from church picnics like three-legged races, potato sack races and egg-and-spoon races. Stencil circles on the lawn for an adult-scale Twister game. A giant ring toss, using lawn flamingos for targets, or a javelin throw using pool noodles will provoke lots of belly laughs. Set up a glow-in-the-dark outdoor bowling alley with colored glow sticks in water bottles as the pins. Bring the hilarity onto the dance floor with a limbo competition.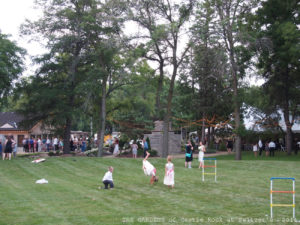 If your crowd is more crafty than competitive, set up a paper airplane table. Include a few books or diagrams with design ideas, and encourage folks to write on them and send airborne messages. A few stations for making giant soap bubbles will entrance kids and adults too.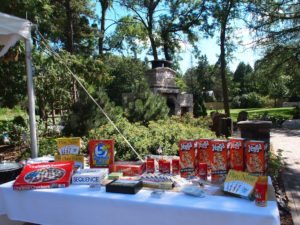 How about a scavenger hunt? There are plenty of ideas online for scavenger hunts for kids, picnics, weddings and more. Various scavenger hunts require collecting items, spotting items or taking pictures of specific things. A kid-specific version can task children to spot natural features like an insect, a seed and a forked stick. Check the internet for inspiration and printable checklists.
Make the most of your outdoor wedding by bringing friends and family together to laugh and show off their skills. For some folks, diversions like these are just the ticket to enjoying themselves and finding a way to "connect across the aisle" with new people as two families celebrate merging into one.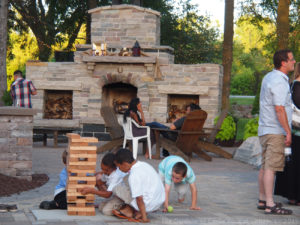 By choosing a wedding venue that can host your ceremony and reception you'll have more time to enjoy the day with friends and family.  So much more fun playing yard games then driving from on location to another.  The expansive lawn area right next to the reception patio The Gardens is the perfect venue to host your wedding day fun.