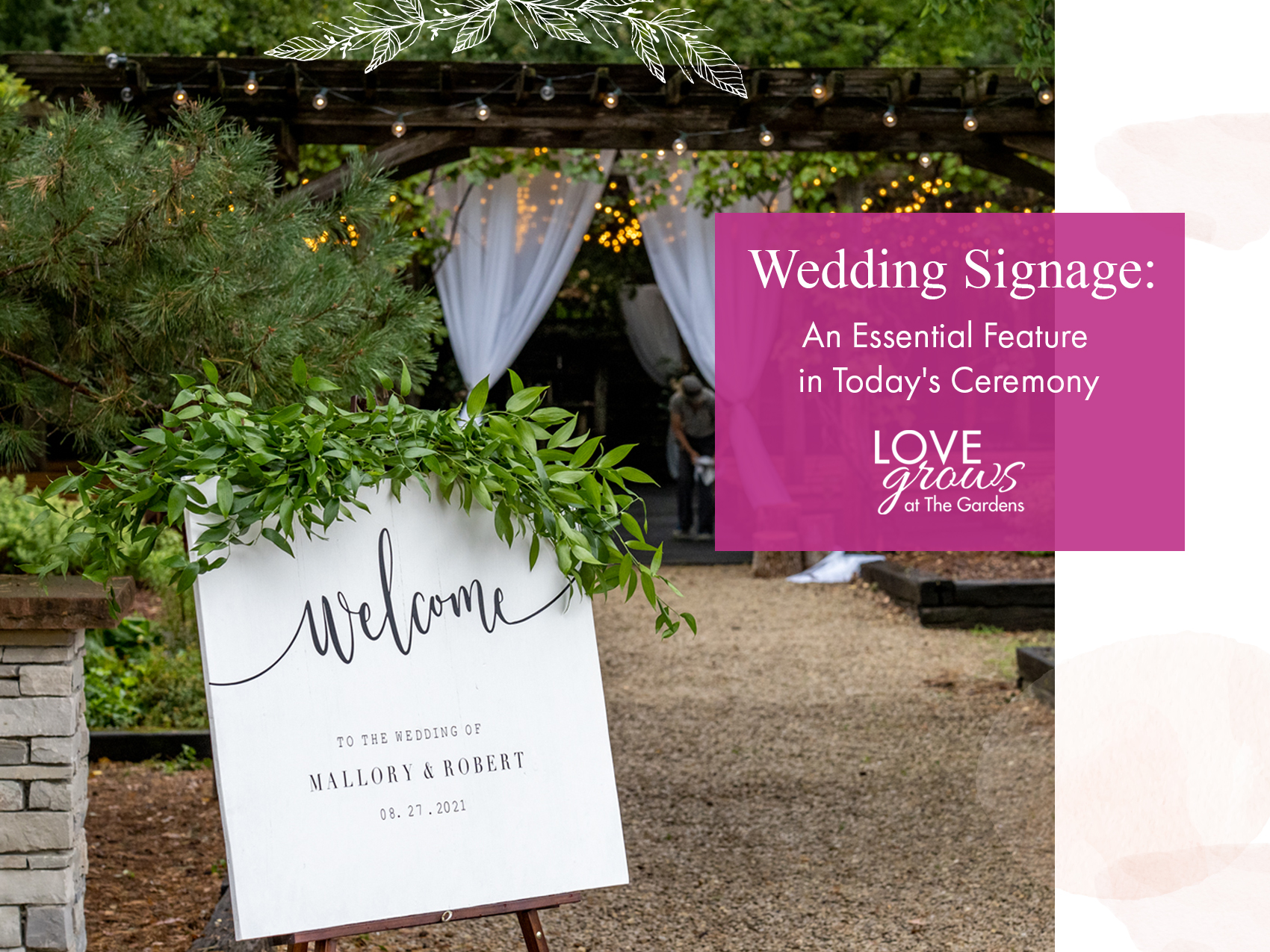 Wedding Signage: An Essential Feature of Today's Ceremony
Wedding Signage: An Essential Feature of Today's Ceremony
Simple ideas for your wedding day signage to make your big day memorable…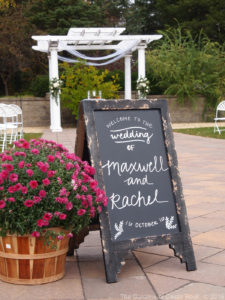 Wedding signs are an essential feature of today's ceremony. They help direct guests, explain options, and contribute to a cohesive decor. Signs can also play an enormous role in setting the mood. Start planning and executing your signs well in advance, and they'll play a memorable role on your big day.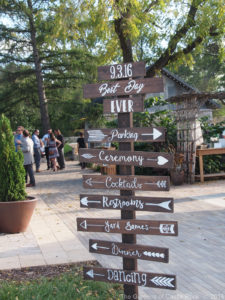 Wedding signage falls into a few categories. Some are highly practical, like seating assignments and directing guests to locations. Some primarily convey warmth and welcome. And in this Instagram age, there's a growing category of signs whose main purpose is to enhance those photo ops.
Start by thinking about which practical signs will make the day unfold more easily for your guests. Remember, they're not familiar with the venue and they'll be much more relaxed if they have some help. You may want signs on nearby roads to help guests find the venue, parking signs, and a welcome sign to assure them they're in the right place. Especially at large, sprawling or busy venues, some directional signs are helpful: which way to the ceremony, the bar, the dining area, the dance floor and the restrooms.

Consider the ceremony: do you want to divide the guests by bride's side/groom's side? Or are people welcome to sit on either side? Again, make guests more comfortable by telling them with a sign.
At the reception, you'll want signs to explain seating assignments, or open seating. Think about signs for the bar explaining options, especially if you're offering a signature cocktail. A menu sign is helpful as well, along with signs highlighting any options or goodies you are offering, like miniature bottles of bubbles or a candy buffet.
Once you've figured out your plan for practical signs, decide whether you want to add some fun signs to the mix. Lots of couples opt for a large hanging phrase as a backdrop to the ceremony, with a warm slogan like "all you need is love" or "best day ever."
You can also display signs telling your love story history. For example, a timeline designating "first date," "first kiss," "I love you," "she said yes," "committed forever." Some couples like to honor absent guests with a sign and pictures.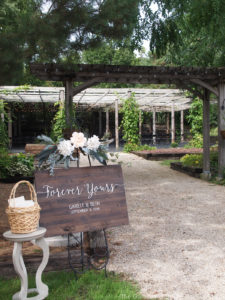 Keep guests engaged by putting different signs on each table, perhaps with some fun history about your journey together. It's also fun to offer some trivia about your guests to help break the ice. Signage stating "Eight of you know the bride from grad school," or "two of you traveled over 4,000 miles to be here" pique interest and start conversations.
If you'd like to see your wedding through the eyes of your guests, be sure to make a sign promoting your Instagram hashtag.
Finally, consider whether you want some signs which are all about the photo op. Smaller handheld signs saying "Mrs." and "Mr.," "just married," "forever" can be sweet elements in your portraits. Imagine a picture of the bride with all her attendants, each holding a sign explaining their connection to the bride: "2nd grade," "Big Sister," "Soccer Team."

Now that you have a list of signs in mind–or better still, written down–you can consider the unlimited creative options to make them reflect your style and theme. We'll cover this big and very fun topic in our next post.