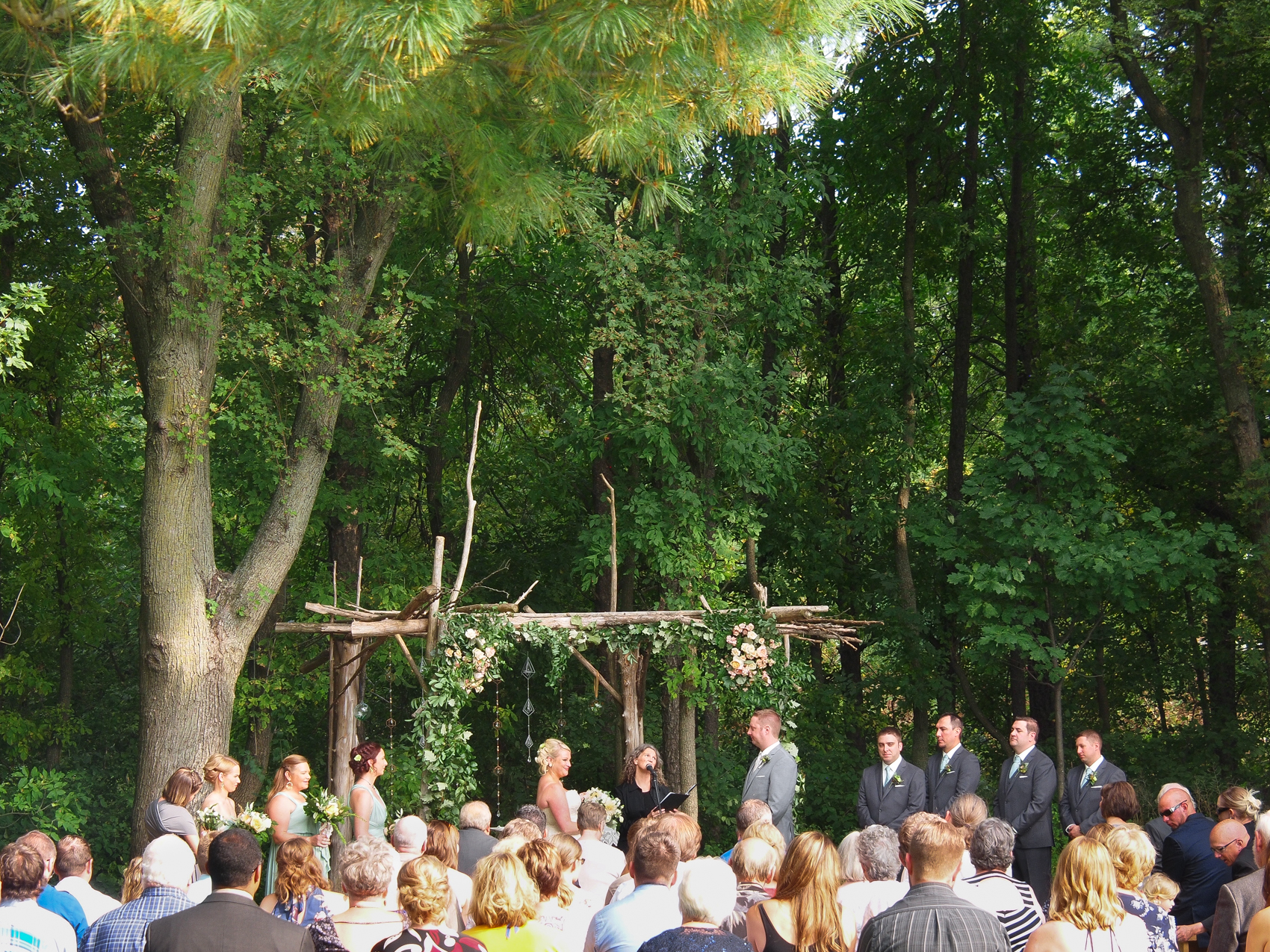 What an experience! ~ Millennial Wedding Trends
Millennial Wedding Trends
What an experience… Share, wear and care! Cool trends
Millennials: they're trend setters, and they're in the prime marrying age, ranging from 18- to 34. What are they favoring this year in wedding trends?
A wedding and relationship survey of 800 Millennials by youth marketing and research company Ypulse revealed popular trends. Here are our favorite nine items out of their top 20.
Hashtags
Hashtags have completely taken the place of the disposable-camera-on-every-table trend of the last century. Brides and grooms select a hashtag and share it at the wedding–on signs, temporary tattoos, napkins, favors and backdrops. Guests tag their best pix so everyone can share and enjoy them. Struggling to choose your hashtag? Enter your info in an online generator which will propose ideas, then check your favorites to make sure they're not over-used. First and last names, wedding venues, puns, and dates are all fair game.
Social Media
Social media is deeply integrated into the wedding world, from Pinterest for decor ideas to Facebook Live to stream the ceremony for the absent. Some couples hire social media consultants for the run-up and for the big day. The specialist may take charge of posting on the big day, so it's easier for guests to let go of their phones for a few hours.
Mason Jars
Mason jars – they're here to stay! They're eminently versatile, and will enjoy a lifetime of practical re-use after the wedding. Hanging or on tables, for flowers or candles, they make great decor. They also serve up cocktails, individual pies or desserts, composed appetizers and party favors.
Colorful Bridal Gowns
Colorful bridal gowns reflect the modern trend to let personal style trump tradition. While white is still hugely popular, beautiful wedding dresses in ombre gradations, floral prints, jewel tones, and even rainbows are gliding down the aisle.
Mismatched Bridesmaid Dresses
Mismatched bridesmaid dresses allow the diverse personalities and styles of the wedding party to shine. The flexibility and versatility makes each bridesmaid look and feel her best. Tips: for a unified appearance, either style, shade, or fabric should be the same. An ombre effect among dresses is attractive. Also, make sure the mood of the dresses reflects the venue–what looks great in a barn might bomb in a ballroom.
Wedding Cake Alternatives
Wedding cake alternatives are bigger every year. While cupcakes were the first foray into alternatives, the sky is now the limit. Pies, mini-pies, sundae bars, macaroons, eclair assortments, mini cakes, mini bundt cakes, cheesecakes, mini tart and pastry assortments, ice cream cakes, and donuts are all options. There's also the spectacular  croquembouche, a stunning tower of cream puffs encased in ribbons of hard caramel in the French tradition.
Honeymoon Registries
Honeymoon registries are a great alternative to gift registries, especially for older couples who've established complete households already. Online registries enable guests to easily give gift cards for airlines or hotels. Most sites allow you to specify gifts such as sightseeing tours or breakfast in bed.
Donations to Charity
Donations to charity are a popular way to harness that lovin' feeling for good. Some couples are eschewing favors and making a charitable donation instead; others are inviting guests to donate to a favorite charity in lieu of giving a gift.
Bridesmen and Groomsladies
Groomsladies and Bridesmen reflect the diverse meaningful relationships treasured by the bride and groom. BFFs can be any gender, so more and more weddings are featuring attendants of both genders on both sides of the aisle.
Photo Booths
Photo booths are huge crowd-pleasers. While it's simplest to hire a professional, a DIY photo booth is easy: set up a background with good lighting, gather fun and festive props, and let guests take their own pictures. You can even provide a Polaroid-style camera or a photo printer to make instant souvenirs.
No matter what your idea is for the perfect wedding The Gardens is here to let your personality guide your wedding day… We'll assist in facilitating all the little and big detail that will make your wedding your wedding. DM us now to get started!