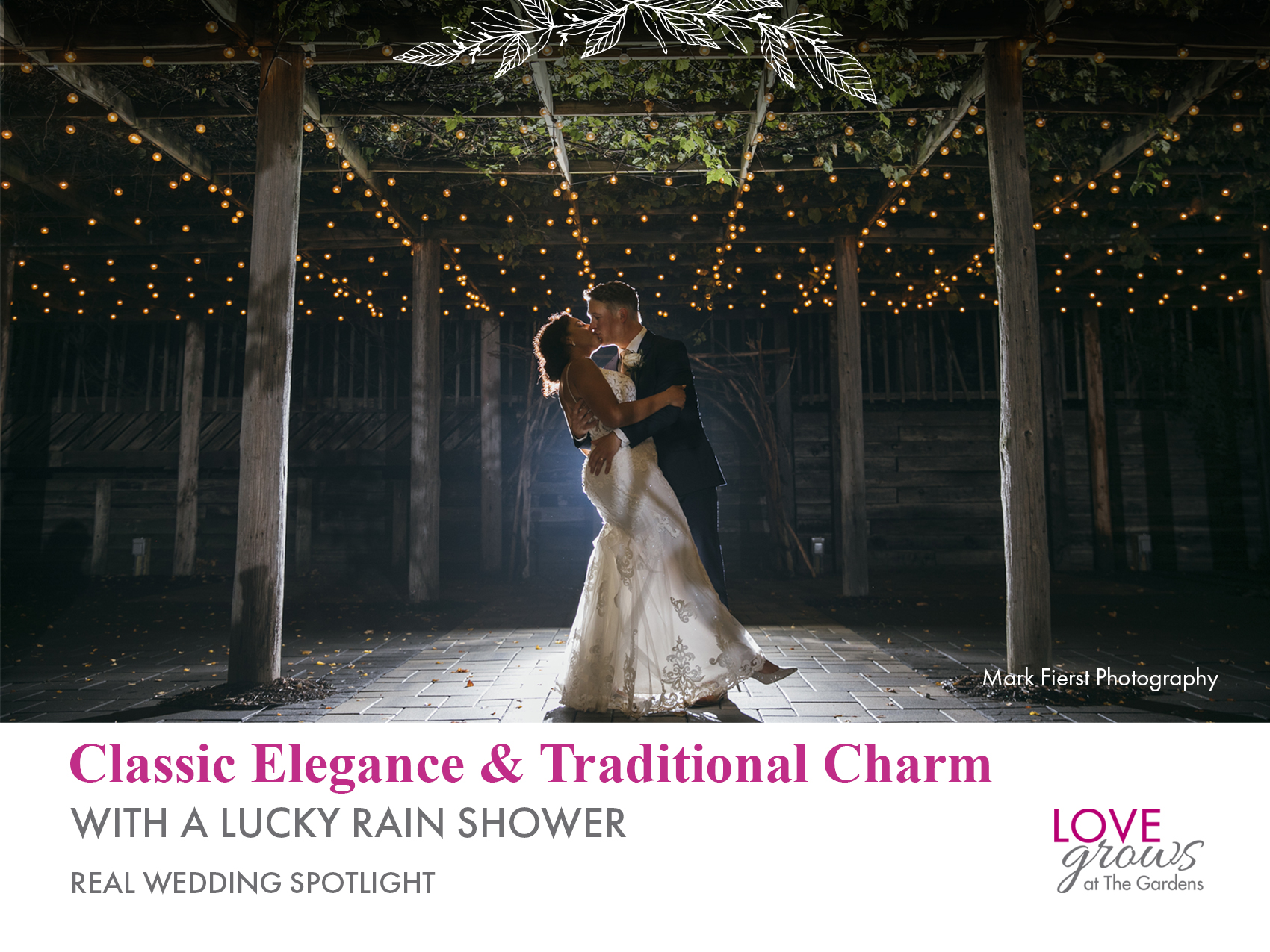 Classic Elegance & Traditional Charm with a Lucky Rain Shower
When we imagine the perfect wedding day, we often picture clear skies, golden sunsets, and a gentle breeze carrying the sweet scent of flowers. But what if I told you that some of the most enchanting, unforgettable, and emotionally charged weddings have taken place under a different kind of weather? Picture this: raindrops falling from the sky, the soft pitter-patter on umbrellas, the gleam of wet cobblestones underfoot, and a couple standing side by side, declaring their love in the midst of a gentle rain shower.
This is the story of a wedding day where the heavens opened up and showered the couple with blessings in the form of rain. It's a tale of love, commitment, and the sheer magic of turning an unexpected twist of weather into an unforgettable celebration of unity and joy. Join us as we recount the beautiful journey of a couple who didn't let a little rain dampen their spirits on their special day. Says bride TaKeyah, "We had an amazing wedding day experience at The Gardens!  We chose The Gardens because of the beautiful outdoor spaces.  When it was forecasted for rain that day, we were nervous our whole wedding vision was ruined.  The Gardens' staff were not intimidated by the rain at all!  They pivoted our ceremony from the Lath House to the Wedding Reception Tent without any hesitation; flowers, decorations and all.  The ceremony was beyond beautiful and we wouldn't change a single thing about the day!  When the rain cleared, it turned into a beautiful evening and we were still able to enjoy The Gardens' grounds with our family and friends."
Special thanks to Mark Fierst Photography for sharing these fabulous shots with us!
Check out these similar blogs…..
What if it Rains on My Wedding Day? 7 Helpful Insights
Helpful Tips for Your Outdoor Wedding: Hope for the Best, but Plan for Rain
Shoutout to all of the amazing vendors who helped make TaKeyah and Matt's day one to remember:
Event Venue: The Gardens of Castle Rock
Day-of Coordination: Leo Moon Events
Decorator: We've Got it Covered
Catering: Baba's Catering
Dessert: Cub Foods
Beverage Service: FreePour Mobile Bars
Photography: Mark Fierst Photography
Wedding Gown: The Wedding Shoppe
Bridesmaids' Dresses: The Wedding Shoppe
Groom's Attire: The Black Tux
Groomsmen's Attire: The Black Tux
Rings: Fire & Brilliance & Etsy 
Hair Stylist: Warpaint International
Make-Up Artist: Warpaint International 
Shuttle Service: Nite Trane Transportation